An example : ADD 10 MORE BLACK BIRDS!
Bookmark following bookmarklet.
Go to http://chrome.angrybirds.com/
Wait for loading page. (Do not select a level here...)
Click the bookmarklet from your Bookmarks.
Select a level to play!
Original source code
Principle: Hooking XMLHttpRequest
Angry Birds levels (Stage data) are defined with JSON file. For example, "http://chrome.angrybirds.com/angrybirds/json/Level47.json"
The web app loads the JSON file when you start playing a level. XMLHttpRequest is used for loading the JSON file.
So, I hooked XMLHttpRequest class to modify the level data. XMLHttpRequest#responseText returns modified JSON text data by my "_modifyAngryBirdLevel()" method.
Recipes
You can also modify blocks. Following example converts stone and wood blocks to ice blocks.
You can also make your own custom levels!!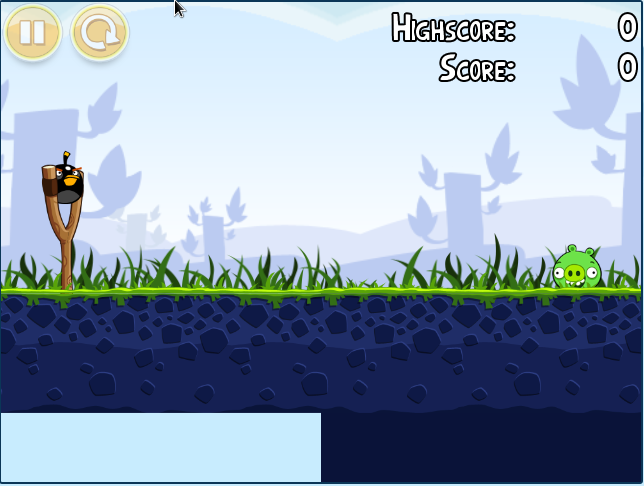 Note
I think ROVIO will encrypt all level files to avoid this hack ...
See also